Everyone's mad for colour! Now you can experiment with strands of temporary colour or semi permanent accessories woven in your hair.  Make it subtle, make it vibrant, pick a single shade or mix it all up – it's up to you. You can match it up with your nails too if you like!
Colourstrands take about 5 to 10 minutes to apply, depending on how much you'd like putting in.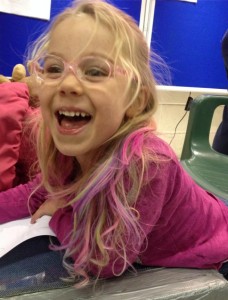 The colour is chalked onto your hair leaving vibrant slices of colour. Then, the colour will fade gradually, lasting until you next shampoo your hair.
You can 'fix' it in for longer by using hair straighteners or hairspray, and skip a wash by using a dry shampoo.
When you're ready to take it out, just wash your hair with ordinary shampoo and try a different colour next time!
Hair tinsel and feathers each take about 5 minutes to put in, depending on how many you'd like.
We'll attach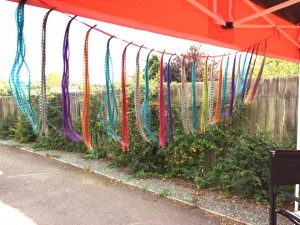 super sparkly feathers or wraps  into your hair without any glue or nasty stuff in sight!  They're both real attention grabbers, catching the eye as your hair moves. Go for colourful contrasts or we have more subtle, natural colours too!
They can last up to 3 weeks if you take care of them, or you can simply remove them earlier yourself if you need to.
You can wash and style your hair as usual – even straighteners are OK with our products.
For nails, if you'd like a polish, just pick out your shade and we'll apply it.  Choose between pastel and neon, metallic and sparkly, crackle and wavy, and everything in between! Gorgeous!
Other things we do